Catfish and the Bottlemen. Have you heard of them yet? No? Well, we guarantee you will soon! Already massive in Europe, the band are quickly winning the hearts of those in the states and pretty much every where else. CATB is the epitome of simple rock n roll with influences from bands like The Strokes, Oasis, and the Arctic Monkeys. With their sophomore album, 'The Ride' coming out May 27th, they will be on their way to selling out arenas in no time. More recently, The Bottlemen have released their first single off the upcoming album titled 'Soundcheck.' The song itself embodies all it means to have good time, especially with its guitar solo too large for words, perhaps hinting at an overall sound for the album. Also, with a slew of shows announced prior to the release of the album, fans have already heard some new material such as songs titled '7' and 'Anything.'
We were lucky enough to see half of the foursome perform an acoustic set in San Diego recently, and for lack of a better word, it was exhilarating! 20 or so people made up the intimate audience and although Van, lead singer, and Johnny, lead guitarist, only played one new track, '7,' in the midst of their set list, it was more than enough to get the crowd pumped for their upcoming material. Their new song '7' taps into the feelings of being in a long distance relationship and the challenges that come with it, all while having a catchy hook accompanied by a massive alt rock sound. Speaking for the whole of the audience, the pair's performance was unmatchable, not to mention the fact that the two are utterly polite and welcoming.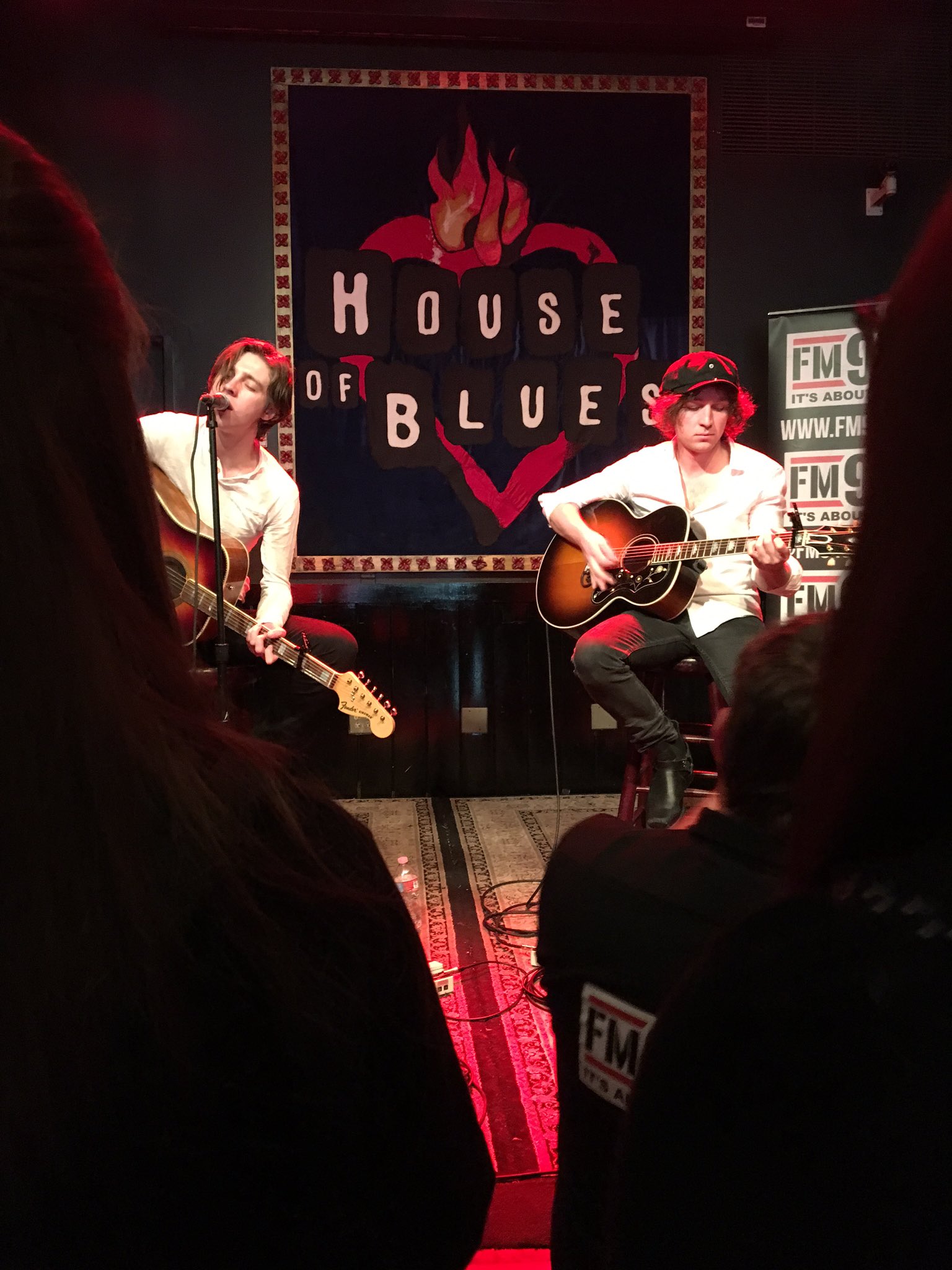 You get the whole package with Catfish and the Bottlemen, from their music to their infectious friendly personalities. If you can, snag yourself a ticket to one of their upcoming shows to see why we are such fans of the band. Expect to be amongst a sea of people eager for a night they will never forget and take a friend while you're at it!

Follow Catfish and the Bottlemen!